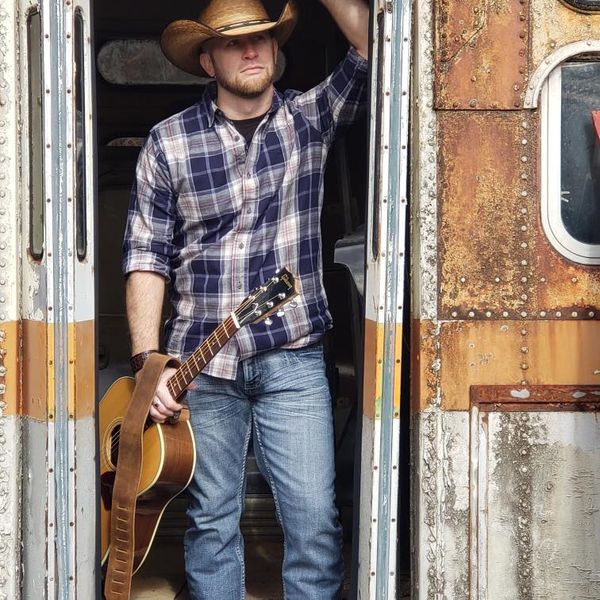 I started singing when I was about 6 years old, I pretty much just sang karaoke from that time until I was about 21, when I started going out to local bars to see bands play.  I would go out to see a friend of mine's band, and that was the first band I ever got to sing with in front of live crowd.  It was then that I realized that this is what I really wanted to do.  In late 2008, I entered a month long karaoke contest at The Clocktower in Staunton, Virginia.  There were 40 plus entries in the contest, and to my surprise I walked away as the winner of that contest.  After the contest I began a friendship with one of the judges, Micheal Polinko, who was also a local musician.  We became great friends and started writing together.    In August of 2009 I entered the "Voice of the Vallley" competition at the Rockingham county fair.  I submitted a demo and was not initially picked to be in the contest, so I went to the fair and had to try out in front of a live crowd to earn a wildcard spot, and I got the spot.  I had to sing at the fair 3 days in a row and at the end of that I walked away with the voice of the valley title for 2009.  With that I won 25 hours of studio time with Robbie Meadows at Alive Studios.  I began working on my debut solo album in the summer of 2010, and released the album the following November.  The album contained 8 original songs and 2 cover songs.  Within the next year I sold over 650 copies of my cd, and received national radio air play, and was also featured on TV with the Virginia Dreams show.  After that it was on to pursue my dream of being in a band, having hooked up with the right musicians I now truly believe anything is possible with this band.


Influences:

Gary Allan
Blackberry Smoke
Shooter Jennings
Lynyrd Skynyrd
Hails from Piscataway , New Jersey
Has been an avid guitar player and guitar collector since the age of 7 Proudly plays and endorses Custom Stratocasters By Tom Doyle, Fender and Paul Reed Smith Guitars, Dunlop picks and Ernie Ball Paradigms strings , Line 6 Wireless units and noise pollution pedals. I grew up in rural New Jersey and played in several local bands that played throughout the state all through the 90s. After relocating to Virginia and taking a break from playing music I rediscovered my passion for playing the guitar and shortly after helped form the local band Brink Of Chaos . 3 years later I find myself learning a totally new style of music and playing lead guitar with Relentless !  Texas Country/ Modern Country/ Southern Rock !  I feel truly blessed to be playing with a group of guys whom I truly consider to be my brothers !  Perfect timing to say the least !
See y'all soon !!


Influences
.....   Where to start...
Jimi Hendrix
Stevie Ray Vaughan
Ritchie Blackmore
Zakk Wylde
Toni Iommi
Greg Howe
Blackberry Smoke
My number one influence ... My Grandfather Jack Barron R.I.P   The reason I play guitar !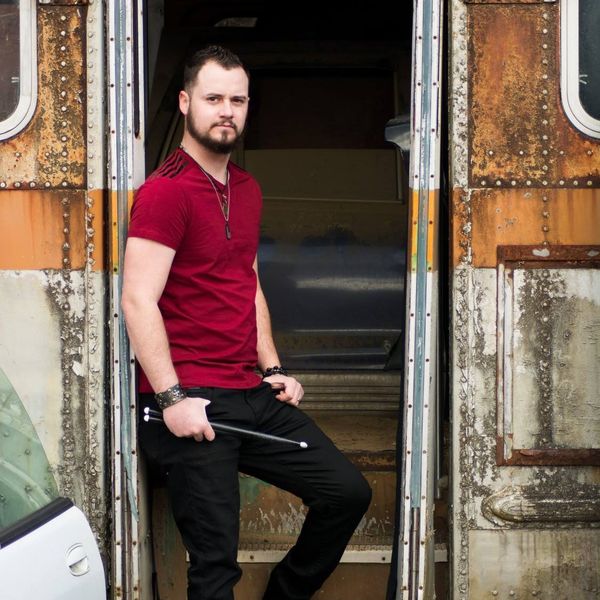 I started playing drums at the tender age of 2. My father too was a drummer, and my best childhood memories consist of sitting on dads knee learning basic drumming rudiments. I grew up listening to A LOT of Motley Crue, and Tommy Lee's style was one that I quickly admired! I took 6 years of school band, just to learn how to read music. As I got older I started delving into styles of more funk and progressive drummers as well, such as Tony Royster Jr, Carter Beauford, Mike Portnoy, and Thomas Lang. I still love the solid backbeat 4 on the floor drumming style, however, and my biggest modern day influence is without a doubt Rich Redmond of Jason Aldean's band. I was fortunate enough to meet Jason Simmons through some mutual jamming we were doing together, and got word that his band needed a drummer. That's how I found my way into Relentless! I try to, no matter the venue, crowd size, or compensation, deliver a memorable performance EVERY time I sit behind my kit. Drums have been and always will be, my FAVORITE past time!!  

My influences-
Tommy Lee
Rich Redmond
Mark Poiesz
Carter Beauford
Tony Royster Jr
Marco Minneman
Duncan Phillips
Mike Portnoy



I use DW 
DW Hardware
Sennheiser Mics
Zildjian Cymbals
Head hunters Maple Drumsticks
Roc N Soc drum thrones
 
I grew up in Waynesboro, VA, and have been playing guitar since I was 10. I grew up listening to a lot of classic rock and 80's hair metal like Van Halen, Whitesnake, Motley Crue, etc. I've been playing guitar in the local music scene now for a few years, and have expanded my musical style towards a country sound while still retaining a rock edge. I'm so fortunate to be playing music with Relentless, these guys are top notch players and have become like family to me! 
Influences:
Eddie Van Halen
John Sykes
Don Felder
Gregg Jennings
Equipment: 
Charvel Guitars
EVH Gear Amplifiers
MXR Effects
Dunlop Picks
D'Addario Strings 
Planet Waves Cables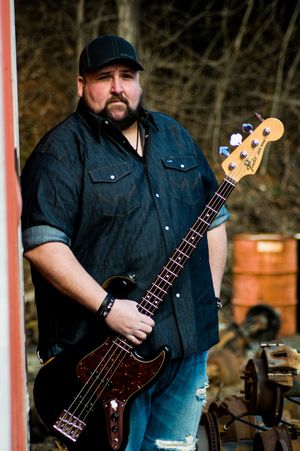 Music is a passion for me.  I have been surrounded by it my whole life, and its all I want to do.  I am a bass player, guitar player, and I run my own recording studio.  I envision my whole life is going to be about music, I don't ever see that changing.  From my dad teaching me guitar, to watching him play in a band, to eventually being in a band with him, you can say I born for this.

 

 

 

Influences:

Wade Bowen

Dwight Yoakam

Blackberry Smoke

Merle Haggard

Randy Rogers Band

Stoney Larue

 

Equipment:

American Fender Jazz Bass

Peavey 500 watt amp with 4x10 cab